Hello all DHBCer's,
This is it; time for the finale after 7 months of racing!! So it's time to get out of that arm chair and get ready to race! The point score remains very tight and anybody could win.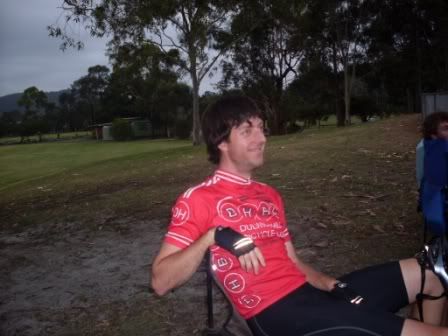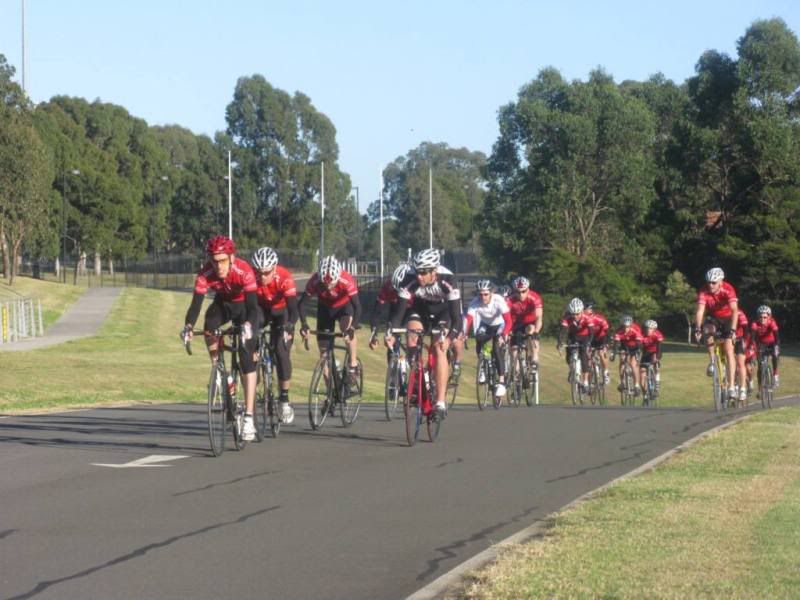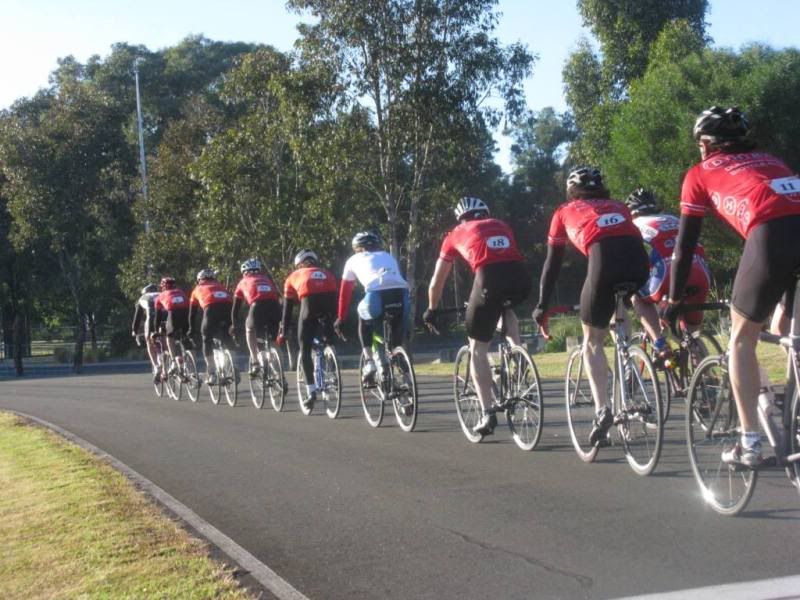 Criterium: Sunday 25/09/2010
Location: Dunc Gray Criterium circuit
Start time: 7:30am- 8am
Expected finish time: 8:30am-9:30am
Cost: $5 for racing
Prize money: nil.
Who can race: any DHBC member with a racing licence
The plan is that everybody meet at Marrickville Rd Cafe at 6:30am as usual & ride out together race & ride back as like last month. The route has been found to be suprisingly safer & quieter than expected.
Riders will need to enter through the pedestrian gates as the main gates will be locked. For driving you will need to park on the street
If anybody chooses to drive out or is coming from another direction & doesn't know where dunc Gray is; here's the map:
http://www.nsw.cycling.org.au/default.asp?id=29416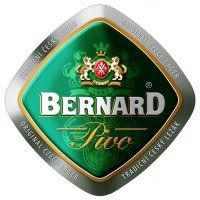 Current Series Point Score
:
A/B
1.John 19
1. Simon L 19
2.Tim 17
4.Mike 14
5.Charlie 13
6. Matt 12
7.James 7
8.Mark 5
9. Alex C 3
10.Simon C 2
C/D
1.Bart 30
2.David O 27
2. Amy 27
4.Peter O 20
6.Paul 19
6. Ian 18
8.Simon B 14
9.Jules 13
10.Weiyun 12
11.Mick S 10
12.Colin 9
13.David L 8
14. Anthony PB 5
15. Travis 4
16. Anthony Ph 2
16. Rhys 2
E/F
1.Stuart 6
2.Andrew 5
3. Douglas K 3
3.Alison G 3
5. Eleri 2
5.Simon S 2
4.Alison G 3