DHBC is changing club kit supplier to Cuore (see details in the latest newsletter).
With RAW coming up fast and the state Masters TTT
Skinsuits will be part of the first order
but we'd like members to pre-order. They come in both long and short sleeves. Please state your preference and size.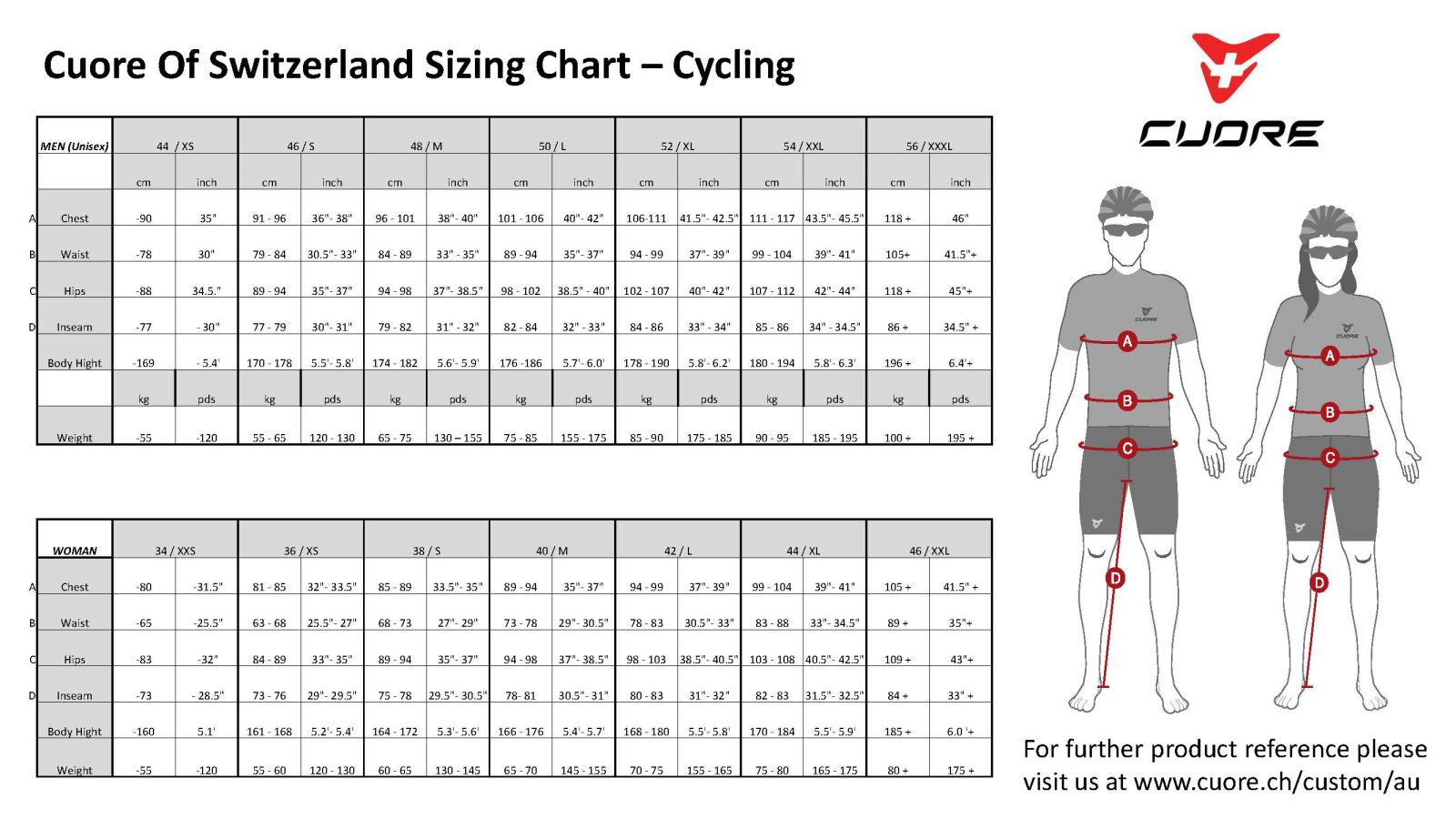 Price is TBA. Chammy will be the top of the line. Do people want back pockets too? Please state your preference. You can always go to the Cuore shop to try on a skinsuit to make sure you get the correct size. See the newsletter for dates and times.
Link to Excel spreadsheet of sizing chart
https://www.dropbox.com/home/Public?pre ... anges.xlsx
Please copy / paste this list with your order.
Shortsleeve:
XS
S
M
L
XL
XXL
Longsleeve:
XS
S
M
L
XL
XXL